SERVICES & CLASSES
Sunday Mornings


9:00 am, Family Breakfast & Bible Story
9:30 am, Traditional Worship Service with Kid's Time
10: 30am, Fellowship with donuts
10:45 am, Sunday School for adults
---

---
LOCAL CHURCH OFFICIALS
Thank you to those who were nominated and elected at the charge conference to be our leadership team for 2023. It takes many different talents, gifts, and ideas working together in order to accomplish the mission of making disciples of Jesus Christ for the transformation of the world. Where is God leading you to serve in the community this year to connect, care and share?
Open our 2023 list of
Local Church Officials
for Elsberry UMC from our Online Library.
---
RECURRING EVENTS
Sundays: Youth Group @ 5:30-7:00 pm
Wednesdays: Youth Bible Study @ 5:30-7:00 pm
Tuesdays: Ministry/Administrative Board, 2nd Tuesday of each month @ 7:00 pm
Every Sunday: Family breakfast & bible 9 am, worship 9:30 am, kid's time 9:50 am, fellowship 10:30 am, adult Sunday School 10:45 am
Please check our
Calendar
for a detailed list of meetings.
---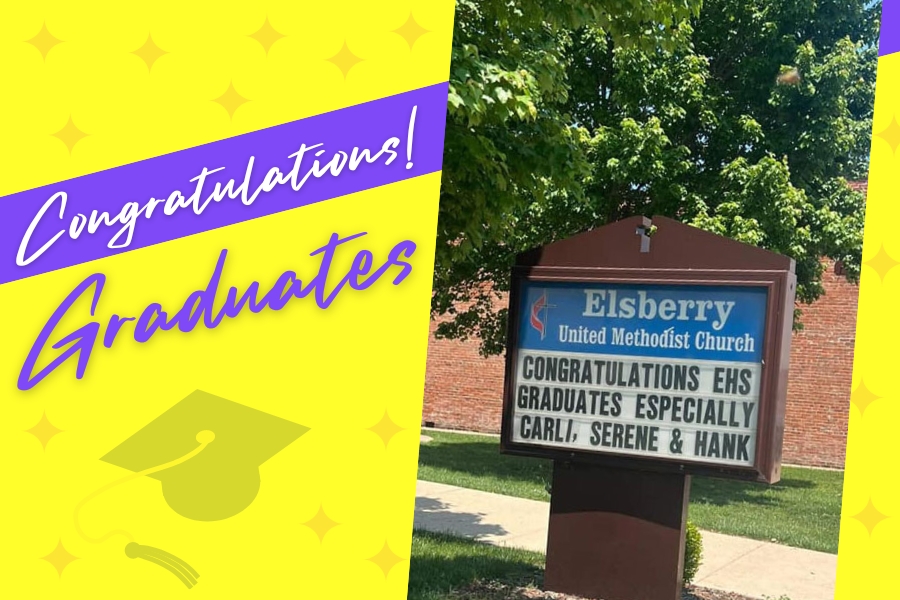 Graduates of 2023!
We celebrate our high school graduates and pray for God's blessings upon their next steps.
---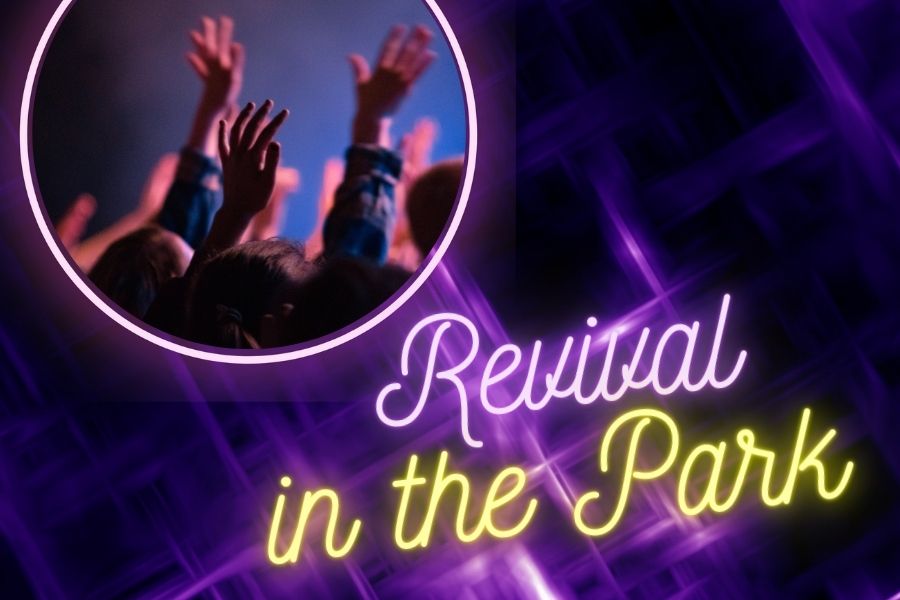 Elsberry Community Revival
Our church will be participating along with several others from Elsberry for a Tent Revival in City Park on June 2, 3, and 4. Pastor Laura will be doing a presentation for children and families on June 3 at 4:30 pm.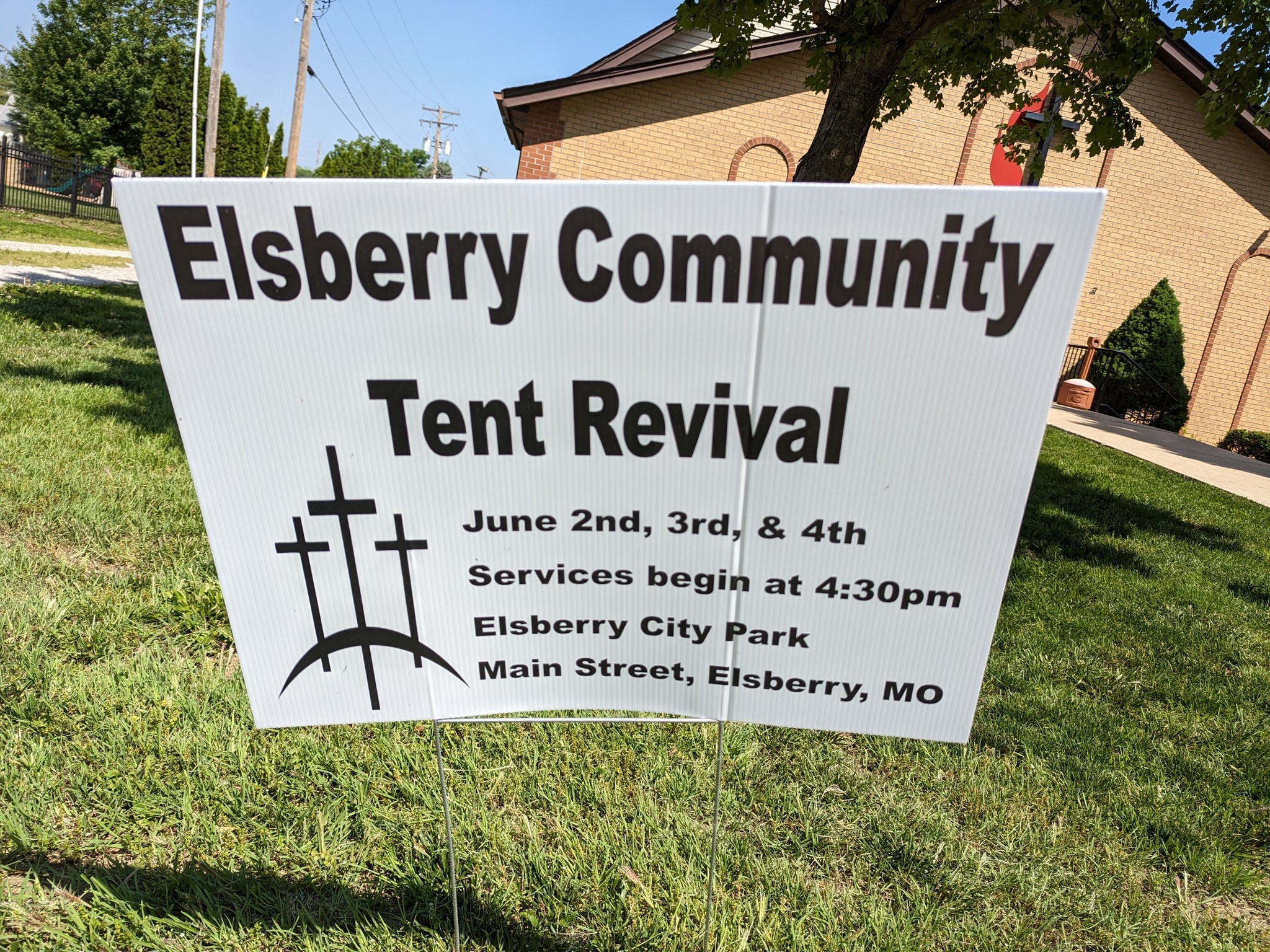 ---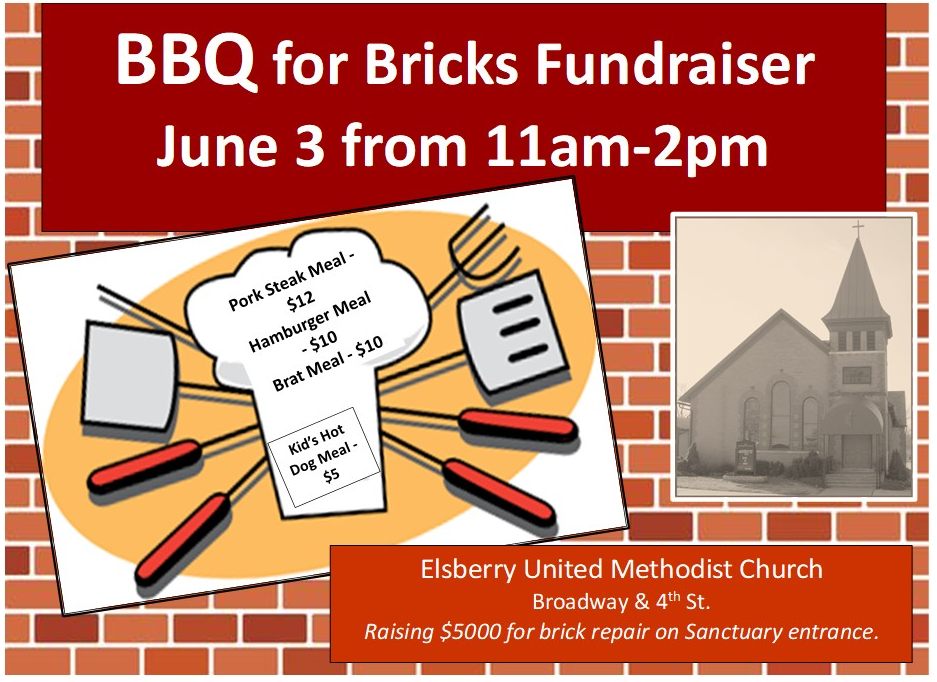 BBQ for Bricks Fundraiser
Mark your calendars for a great meal on June 3. Sign up with Trudy Bull or Anna Mae if you would like to help with BBQ. If you'd like to donate to the Bake Sale that day, contact Ruth Hammontree.
---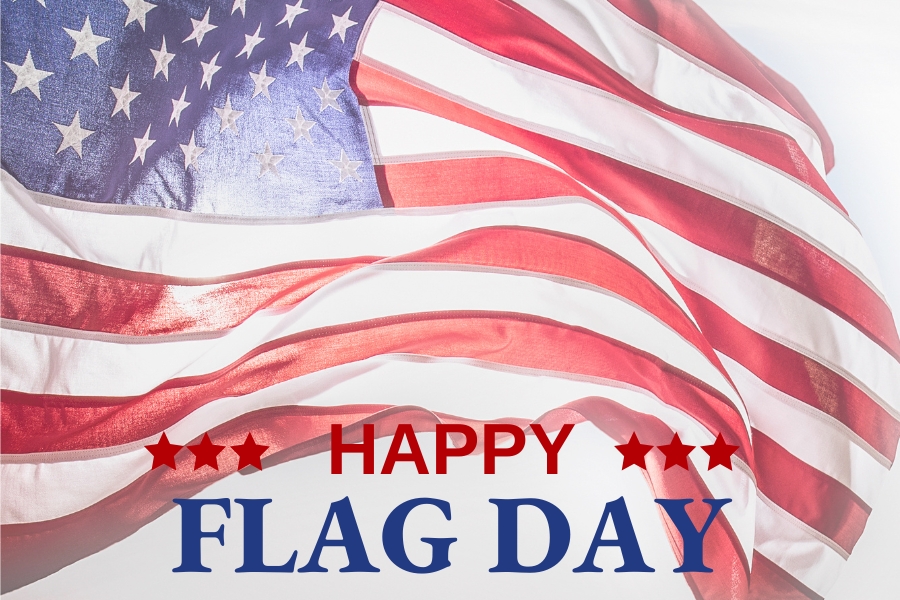 Flag Day
Wednesday, June 14, 2023
All are welcome for dinner at 5:30 pm
And stay for crafts, games, and photos with Uncle Sam!
Red, white & blue sack races, airplane landing competitions, mini-banner decorating, ball & paddle races, bubbles, and more!
We are red, white, and blessed in America.
Let's be a blessing in our community as we connect with each other and celebrate the birthday of our flag.
Elsberry UMC Fellowship Hall
Broadway & 5th Street
(No cost except your time)
Print this flyer
(opens in a new window)
---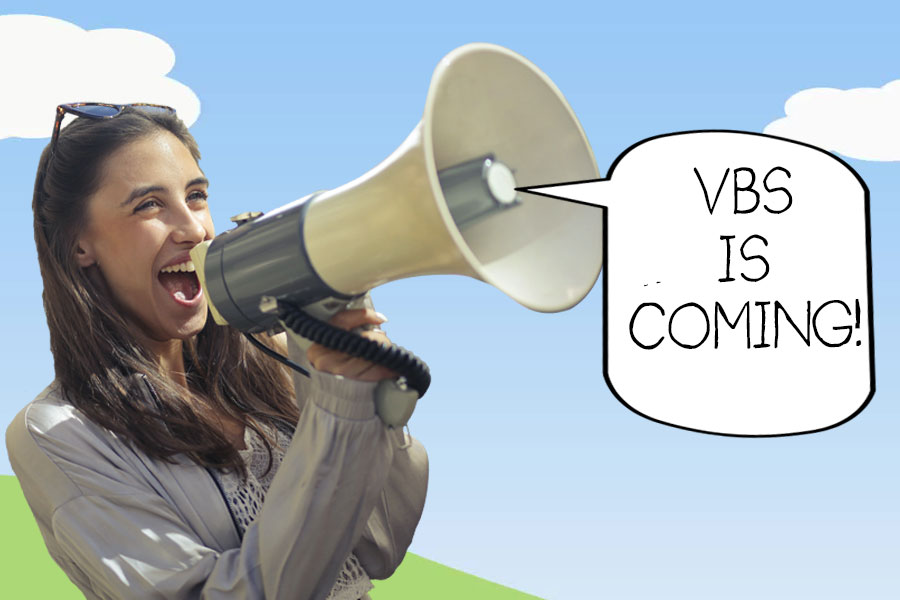 Vacation Bible School
This year's VBS will be from August 1st thru 4th. Events are from 5 pm-8 pm nightly with a dinner for all before bible story-based activities, crafts & songs.
Saturday, August 5 will be a BBQ & Waterslides party in our park from 10:30 am -12:30 pm.
This promises to be a fun-filled Christian Education program.
We look forward to seeing you!
---
Elsberry Ministerial Alliance
12 Elsberry Churches working together in 2022
Offered EHS Senior Baccalaureate Brunch
Sponsored National Day of Prayer at the Flagpole - 1st Thurs. May
United for Thanksgiving Hymn Sing
Provided 60 Christmas Food Baskets with $70 IGA gift certificates
Helped 3 families with electric bills
Provided emergency groceries for 2 families
Helped 4 families buy needed prescriptions
Assisted 2 families with short-term housing
Aided 5 families with city services (water/sewer)
All assistance is from donations to the Elsberry Ministerial Alliance fund.
Total Charitable Assistance in 2022: $5,952.29
Our churches are encouraged to contribute a minimum of $150/year which is the maximum given to any one family within the calendar year. Anyone can contribute.
Checks payable to EMA c/o Treasurer 117 Lone Dove Ln Winfield MO 63389
Kim Jones receives and processes assistance requests forwarded by local churches based on EMA application criteria and available funds. EMA donations are charitable deductions.
EMA Churches: Elsberry & Mt. Zion Assoc. Reformed Presbyterian Church, Bible Holiness Church, Centennial UMC, Elsberry Assembly of God, Elsberry UMC, First Baptist Church, First Christian Church, God's House of Ministry, New Hope Baptist Church, Sacred Heart Catholic Church, Smith Chapel UMC, Star Hope Baptist Church
President: Sam Byers Vice President: Laura Taylor Secretary: Kris Hagemeier Treasurer: Mike Byers Assistance Coordinator: Kim Jones
---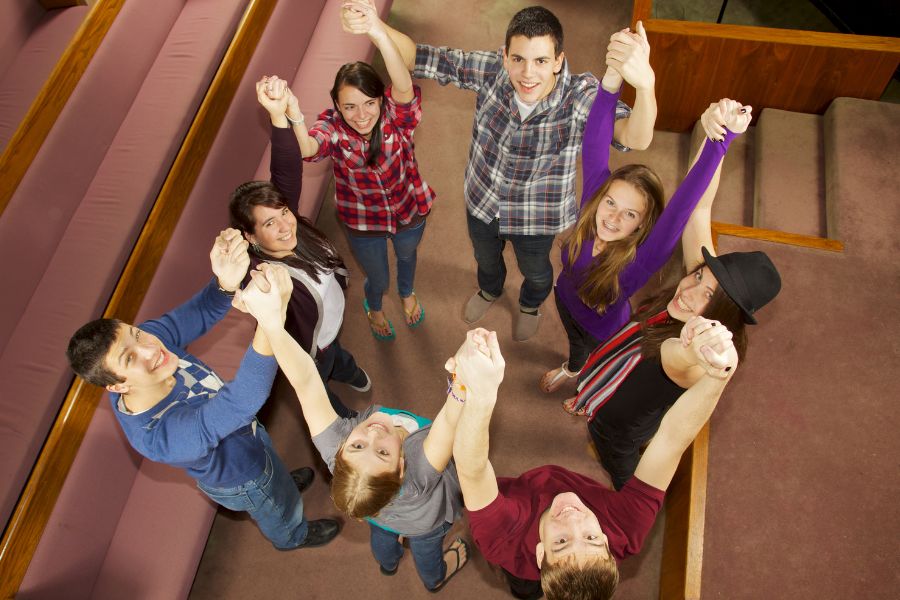 United Methodist Youth Camp at Central Methodist University
July 17-21, 2023 for middle school and high school youth. Sports, Swimming, Bible Study, Concerts, Mission, Silent Disco, Talent Show, and more. The cost is $40 until April 30 and then $100 after that day. Contact Pastor Laura or Marleen to register for this Midwest youth event.
---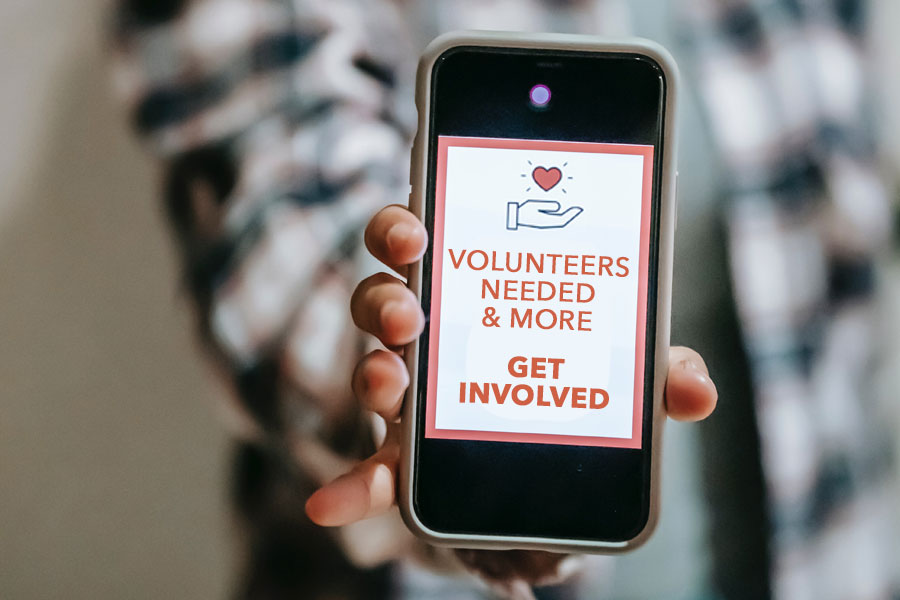 Volunteers, Helpers, Outreach & Accolades
We NEED Your Help!
If you would be willing to help serve communion, read scripture, usher, or acolyte (ages 9 & up), please let Pastor Laura know.
Elementary Aged Ministry
If you would be willing to help serve communion, read scripture, usher, or acolyte (ages 9 & up), please let Pastor Laura know.
Feed 'em, Teach 'em & Love 'em, our elementary-aged ministry, needs your help. We need drivers to pick up the kids on Sunday morning and return them home after worship. We need people to help cook breakfast at 8 am. We need volunteers to help create the weekly activity packets for families. (Driving and working with children requires certification through our Safe Gatherings process, it's an easy online training and background-checking service) Call the church office to volunteer, or support this important ministry financially.
THANK YOU
Thank you to everyone who has been involved in the Giving Tree Distribution.